Blood procurement aligned to demand
The supply situation was good in 2018. The use of new planning instruments and marketing activities contributed to a low expiration rate of 1.5 per cent.
The supply of Swiss hospitals with blood products ran smoothly all through the year, although there were some unforeseeable fluctuations. For instance, reserves of individual blood groups fell below minimal levels early in the year, and the demand for blood was unusually high after the summer months. Nonetheless, efforts to bring reserves rapidly back up to normal were successful.
Expiration rate down
There were 277 808 units of blood donated in 2018. That is a good 1.6 per cent below the 2017 figure (282 421). This drop is more or less in line with the decrease in the need for blood (down 2.3%).
At 1.5 per cent, the 2018 expiration rate was significantly lower than the 2017 rate (1.9%) and was once again close to the level of the rates of 2016 (1.6%) and 2015 (1.3), which were also very low relative to other European countries.
Online monitoring throughout Switzerland
Cooperation among everyone involved is the key to keeping blood procurement aligned as closely as possible to demand. Swiss Transfusion SRC is responsible for planning at the national level; decentralised implementation falls to the regional blood transfusion services. Since mid-2016, Swiss Transfusion SRC has provided the regional services with an online portal that allows them to get a picture of the stocks available in all reserves in Switzerland at any time. In 2018, this platform established itself as a tool used by all of the regional blood transfusion services.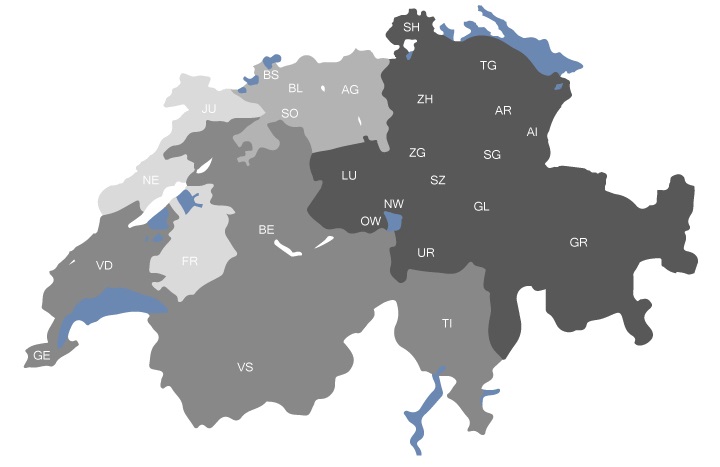 Four procurement zones
The creation of four Swiss procurement zones of a similar size is a major step towards efficient structural streamlining, with each zone acting with substantial autonomy to manage the blood supply throughout its territory. This facilitates and increases the efficiency of the supply of blood in Switzerland, a country which, small though it is, has eleven regional blood transfusion services of differing sizes.
Blood procurement activities were managed within the framework of these four zones for the first time in 2018. Implementation will be completed in 2019; once it is, there will only be four partners responsible for coordinating the blood supply throughout Switzerland.
Platelets – when time is of the essence
The example of the procurement of thrombocytes (platelets), which, e.g., are needed at short notice for organ and stem cell transplant procedures, illustrates how beneficial it will be to have supra-regional structures in place in the future.
In 2018, the performance of several transplant procedures during the Christmas season resulted in a sudden spike in demand for platelets in Geneva. Geneva's blood transfusion service was able to provide the platelets when the patients needed them, but only thanks to extensive efforts involving every single blood transfusion service in Switzerland and considerable flexibility on the part of all involved.
Blood donation barometer
The new planning tools were accompanied by a targeted campaign aimed at raising awareness about blood donation, which once again focussed on blood types. A blood donation barometer has been posted in a prominent position on our website since late 2018. Updated weekly, the barometer shows the level of reserves of individual blood types. This lets blood donors see whether their blood type is currently needed. Donors are gaining a better understanding of the relevance of blood types.
The focus was also on blood types in the general awareness-raising activities carried out in 2018. In the run-up to World Blood Donor Day, 14 June, Swiss Transfusion SRC ran the Missing Type campaign, in which companies removed the letters associated with blood types, A, B and 0, from their websites and signage. Over 30 partners participated.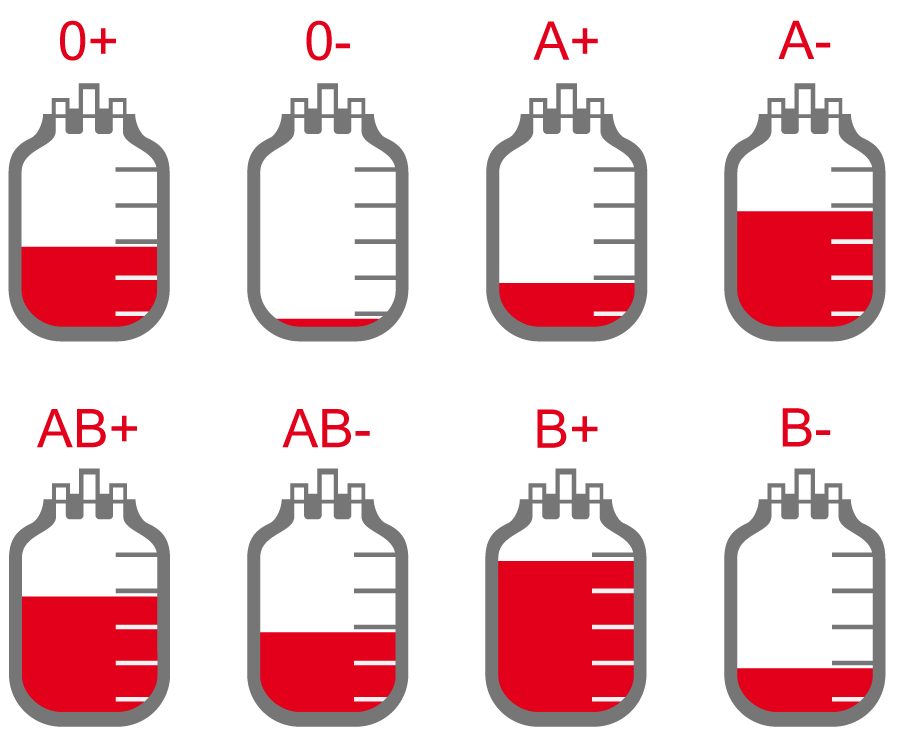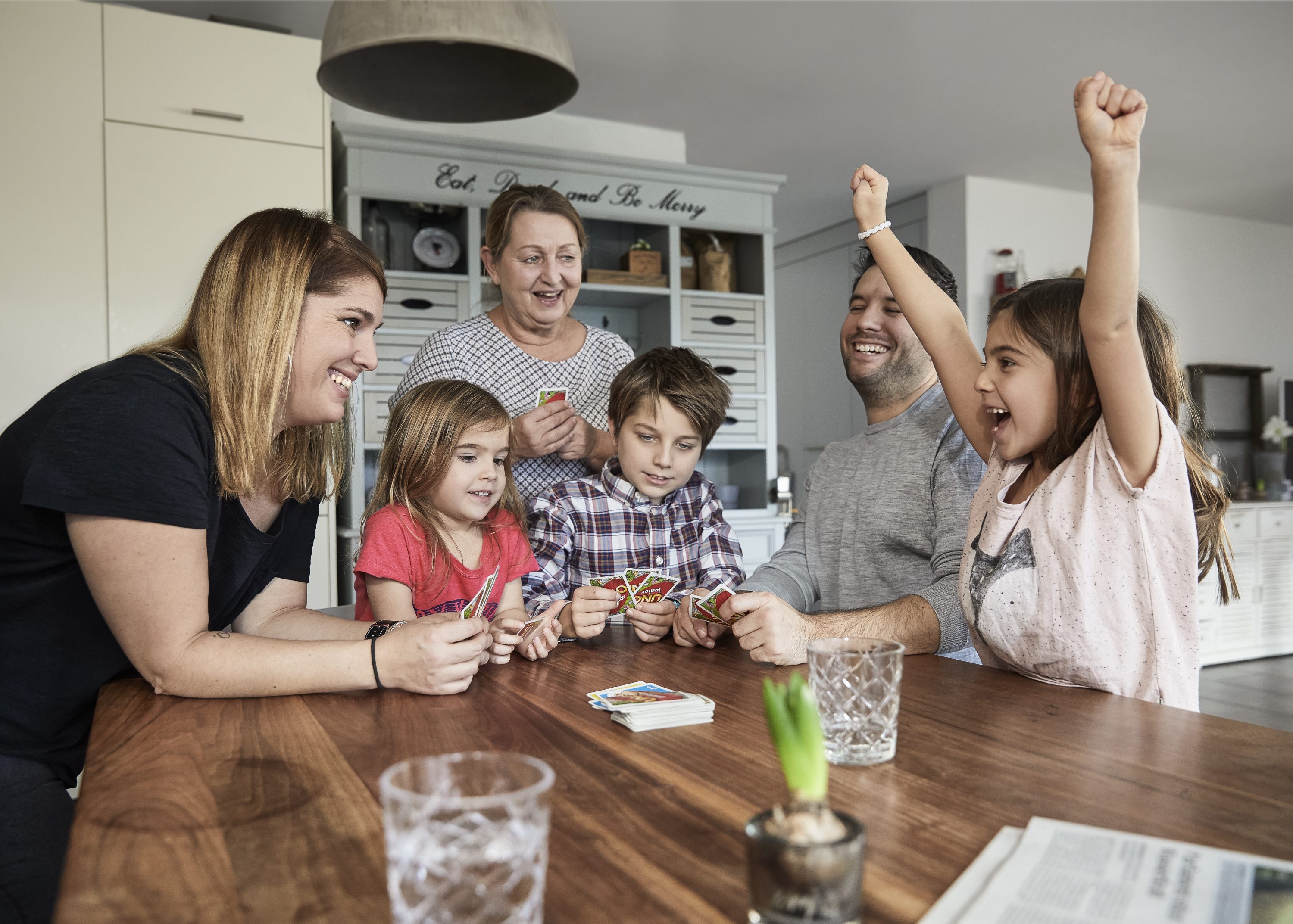 Focus on young families
In 2018, the campaign "Der Moment, in dem alles stimmt" (The moment when everything is just right) aimed to raise awareness among young families about blood donation in places where they are frequently found: in intercity trains (through posters), in shopping centres (through e-panels), and in cinemas (through spots).
The primary objective was to raise awareness among 30 to 45-year-olds. A secondary objective was to recruit new donors among the younger generation.
Online focus
The 30–45 age group was also the target of social media campaigns, on Facebook and Instagram; 2018 was the first year that social media were used for blood donation campaigns. Online advertisements were shown to young families, drawing responses from a great many people. Online marketing in the blood donation area proved very promising, as it has in other areas, and these activities are to be expanded in 2019.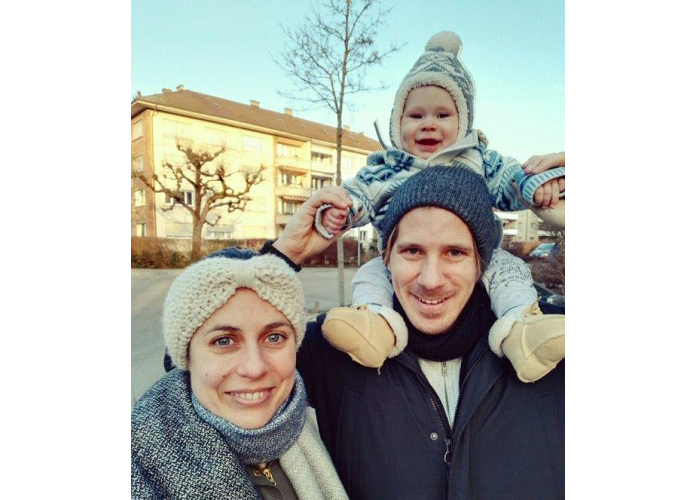 Model of the future
Approximately half (2018: 54%) of the basic supply of blood products for Switzerland comes from blood donations collected in urban centres, decentralised mobile blood drives in more rural areas are another source. The latter accounted for almost 46 per cent of all donations in 2018 (2017: 47%) A total of 1859 blood drives (2017: 1845) were carried out in 1006 communities (2017: 960). The average number of donations collected per drive was 68.3, which is slightly below the previous year's average (2017: 71.6 donations). In most cases, these drives are organised by Samaritans. They usually have to book the infrastructure for the drives, e.g. community halls or school gymnasiums, a full year in advance.
To enable increased flexibility, the blood transfusion services for the two Basel cantons and for Aargau/Solothurn began jointly operating a blood donation bus in 2018 for the first time. The vehicle in question is a fully equipped mobile blood donation unit, capable of short-term deployment at any location. Donors can schedule an appointment in advance, to avoid waiting times. Swiss Transfusion SRC has made an appointment-scheduling system available to the regional blood transfusion services for this purpose since 2018. The blood transfusion services plan to use the mobile unit throughout the territory of the Cantons of Basel-Stadt and Basel-Landschaft, e.g. for drives at companies, and in the cantons of Aargau and Solothurn in cooperation with the Samaritan associations.